I am Benjamin M. Good, blessed with my wife Ann and six children. We have recently relocated to Burke County, Ga, and are slowly making that home. The enjoyment of natural beauty is an important part of my life, and a big reason why I occupy my time with making and recording music. The Creator God is my Lord, and my example in artistic details! Just as He shows infinite care for the fine details of all His creations, so I am encouraged to enjoy the fine details of the artistry of music making and audio recording. God deserves the glory from the very best use of our skills! "Sing to him a new song; play skillfully on the strings, with loud shouts" (Psalm 33:3).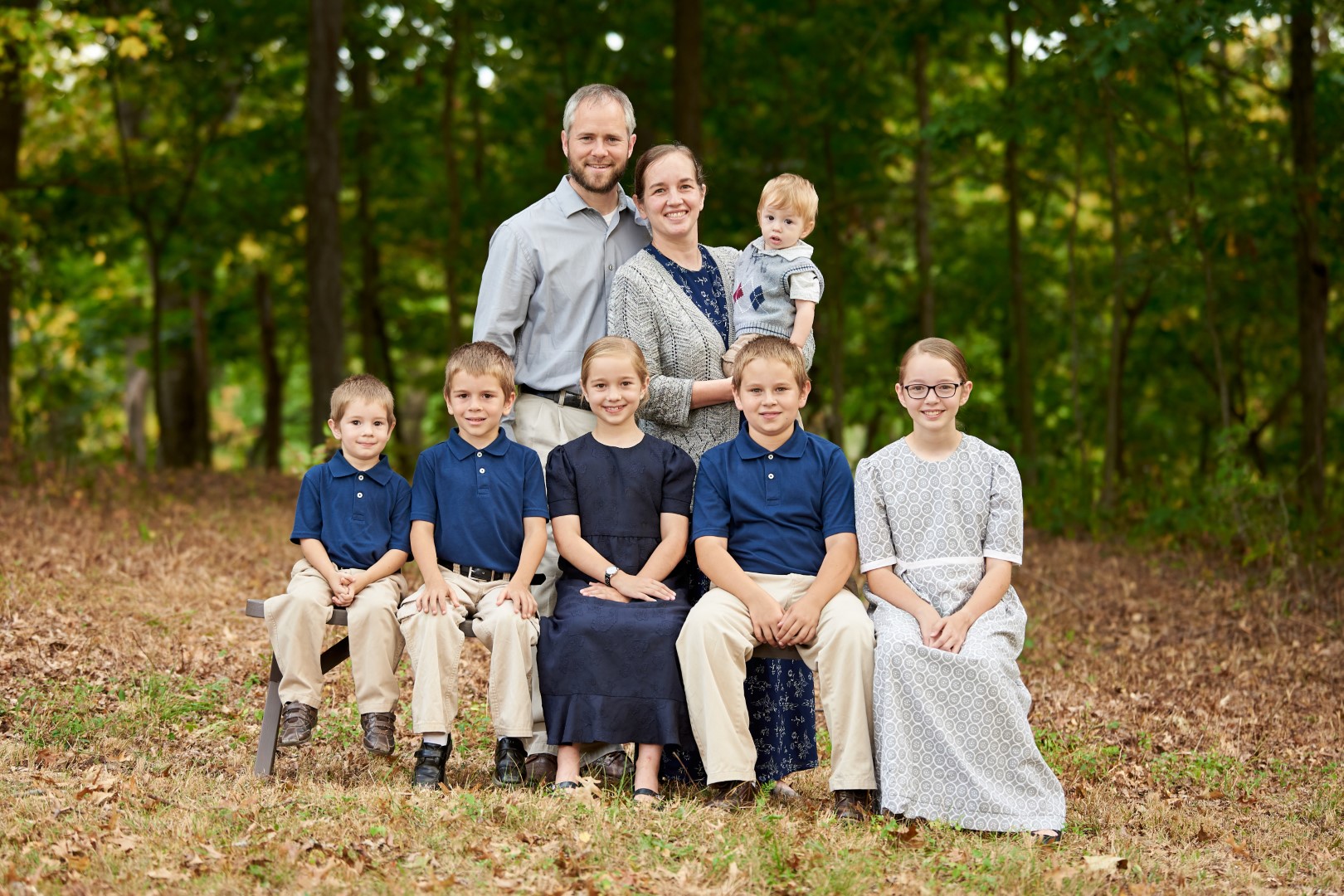 My parents taught me to sing, but also instilled in me the love for beauty and excellence in music. Since we were youngsters my siblings and I were singing in parts and playing instruments. Sometimes we would rehearse a piece together and and perform mini concerts for parents and friends. We continue to enjoy opportunities to sing together when we can manage to match our schedules.
Over the years, I've honed my music skills in classes at Shenandoah Christian Music Camp, Shenandoah Institute of Music and Art, and through personal studies in voice, music, and recording arts. I've also enjoyed a variety of artistic occupational fields, including work as a general carpenter, gardener/florist, furniture and cabinet maker, and music teacher and conductor. Since 2012 it has been my privilege to teach music and choir at Sharon Mennonite Bible Institute, Harrisonville, PA. I continue regular involvement there.
My background in recording began in my mid-teens, when I ran a Teac tape machine to record my brother singing all four parts of quartet music. That was a blast! Not long after that, when my father purchased a computer for family use, I installed basic audio recording software, and recorded myself singing in multiple parts. These first attempts at recording stirred in me the desire to create a recorded sound that was pure and clear, and as vibrant as the original voice behind the microphone. I began recording small vocal ensembles, instruments, and choirs soon after I graduated from high school. My skills and opportunities have been constantly broadening since those early days, and my guiding goal continues to sharpen. I aim for a pure recorded sound that captures the vibrancy and dimension you hear when music is performed live. I've enjoyed working with many clients, including Tapestry Chamber Singers, Sharon Singers, Heritage Bible School, Harmony3, Shenandoah Christian Music Camp, and Elnora Bible Institute. It would be an honor to assist you with your next project!