On-site Recording Services
On-site recording offers you the quality recorded sound you expect for your choir, small ensemble, or instruments, but away from the studio. I will come to you. This allows you to record in a location that suits best in your tour itinerary, or in a space that fits your large group, or near members of your group, etc. On-site recording is standard for choirs and large instrumental ensembles. If your group/ensemble has 10 members or less, discuss with me whether on-site or studio recording will be best for your project.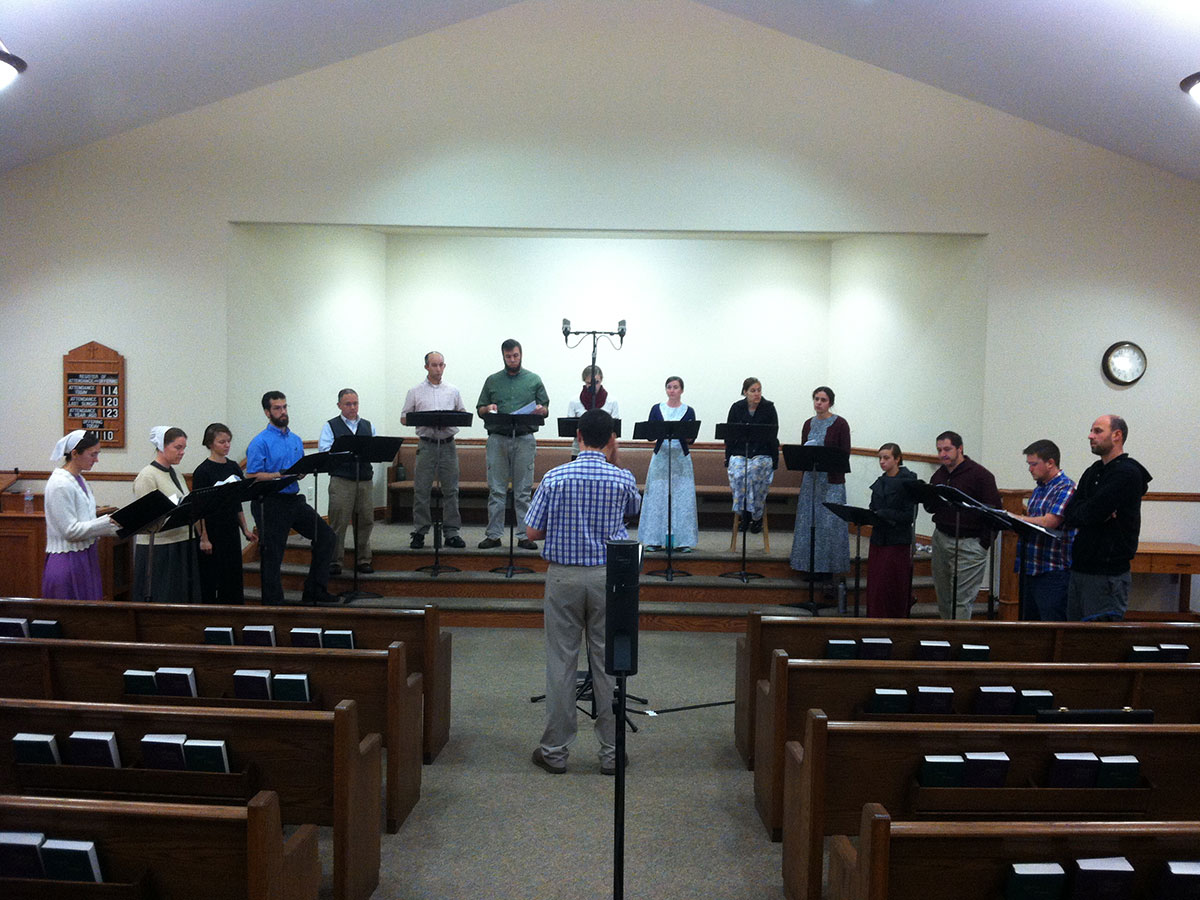 Since 2005 recording choirs on-site has been my specialty. The energy and beauty of many voices in a venue with natural ambiance is a thrill to record. I offer professional, high-definition sound recording in on-site choir sessions that will retain every nuance your choir has worked hard to achieve.
I can find a great-sounding recording venue for you, or help you select one that will complement your choir's sound.
Microphone placement is critical. I listen carefully, placing microphones where they will capture necessary elements of the sound. A single stereo pair may sound good, but multiple pairs placed strategically offer more dimension and life to the final sound. After the recording session, while mixing, multiple microphone pairs can be mixed in many ways to meet the producer's desire. Want the purist sound of a single stereo pair? I can do that. In many venues, I can also create a mix that has strong natural reverb while maintaining vocal clarity. Spot miking assures that special parts, such as solos or descants, will not be too low in the final mix.
I offer recording of mixed choirs, men's choirs, women's choirs, and children's choirs. Recording a mixed choir involves working with the entire human vocal range. The blend of basses, tenors, altos, and sopranos will be influenced by the standing arrangement. If desired, I can assist the conductor in placing voice parts so the preferred sound is achieved. At a choir session in Ontario, Canada, the conductor and I chose to move the bass section to the front, and it resulted in the sound we wanted.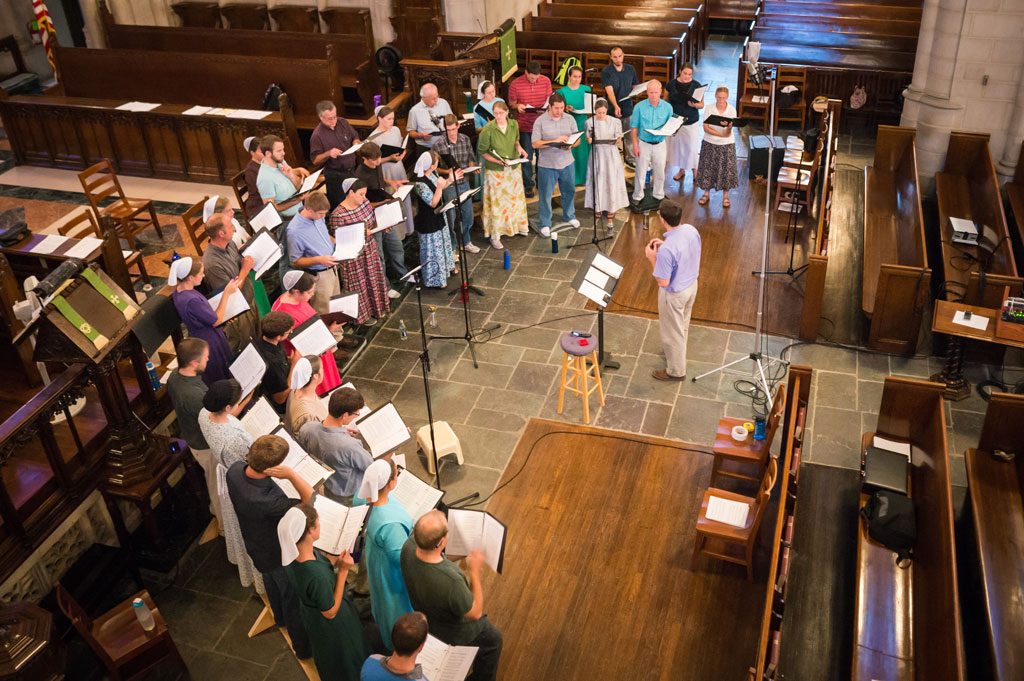 Men's choir recording works with almost as broad of a vocal range, but there can be a tendency toward a heavier sound that is not ideal. I can offer suggestions for standing arrangement, and also adjust microphone position to capitalize on the sound the conductor prefers.
Because of the smaller, and higher, frequency range of a women's choir or children's choir, once again, I will take care in miking and arrangement. Recording the Shenandoah Christian Music Camp Children's Choir at a live program in Harrisonburg, Virginia has been a highlight.