Since 2005 recording choirs on-site has been my specialty. The energy and beauty of many voices in a venue with natural ambiance is a thrill to record. I offer professional, high-definition sound recording in on-site choir sessions that will retain every nuance your choir has worked hard to achieve.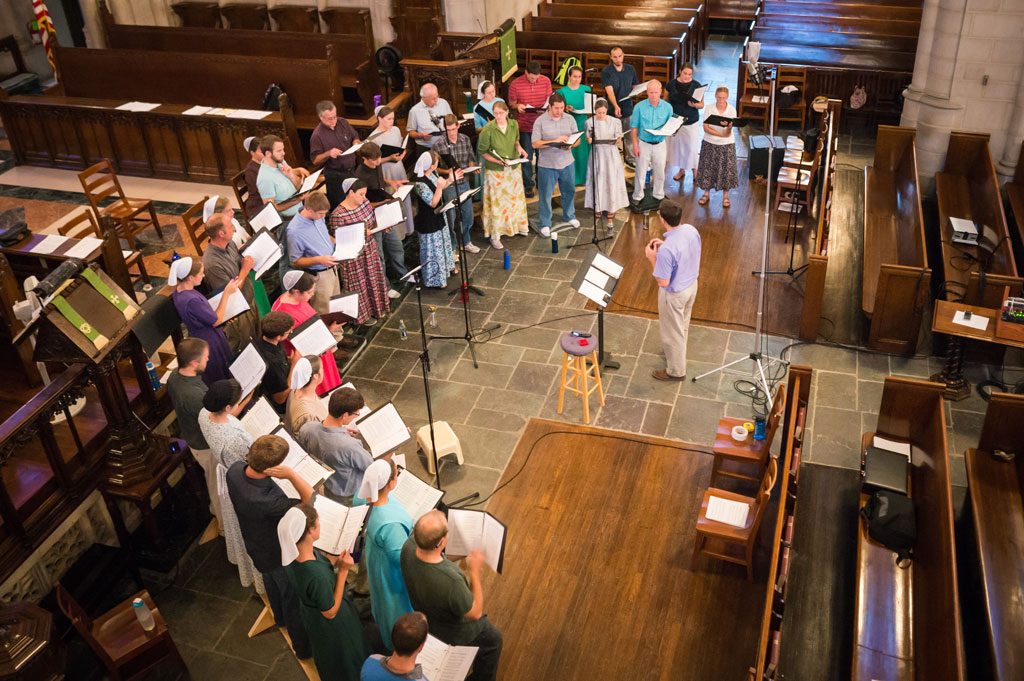 I've enjoyed working with small vocal ensembles over the years. Quartets, trios, octets, and other similar size groups often benefit from individual miking. Giving each member of a small ensemble a mic provides flexibility and options for mixing the sound later.
Designed to meet critical acoustical standards, this studio in Fort Loudon, PA, provides a natural-sounding environment for vocals, as well as stringed instruments, wind and wood instruments, piano, and acoustic guitar.
Other Services
I also provide customized services for the following:
Graphics design and layout
Song licensing
Album duplication and packaging
Corrective acoustic consultation and installation for gymnasiums, classrooms, offices, etc